Your position :
Home
>
Products Center
>
Products Introduction
>
Conductor
Conductor
Conductor :

GSW- Galvanized Steel Wire Stranded
Certificate: ISO 9001
Supply Ability: 5000km/Month
Packaging Details: Wood Drum, Wood-metal Drum or Metal Drum.
Port: Qingdao / Tianjin/ Ningbo / Shanghai


Send message

ht@htcable.cn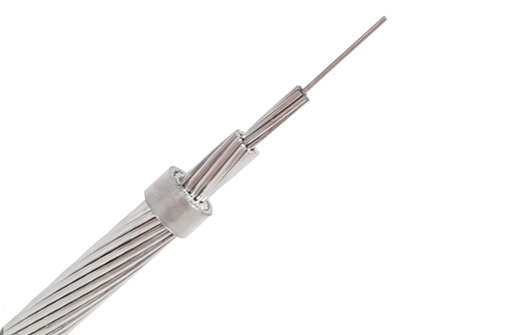 ■Application
Galvanized steel strand is made of 7,19 or 37 wire galvanized steel wire, It's usually use for steel core for ACSR, stay wire or guy wire.It is widely used for transmission poles and railway track signals, And they can also be used in the aerial transmission line as the line material of ground connection to avoid the lightning strike.
■Structure
Galvanized steel wire made from fully-killed steel with a carbon content of 0.6% has a UTS of 1.31-1.39Gpa, It is galvanized by either a hot dip or electrolytic process to give a zinc coating mass of 200-260g/m2.
■Standard
Products can be manufactures according to IEC standard, ASTM standard,BS standard, DIN and other standard and customizable cable.
■Download

■
ASTM A475 Standard
Nominal
Diameter
of Strand
in.[mm]
Number
of Wires
in Strand
Nominal
Diameter
of Coated
Wires in
Strand
in.[mm]
Approximate
Weight of
Strand
Ib/1000
ft[kg/
km]
Minimum Breaking Strength of Strand,Ibf[KN]
Common
Grade
Siemens-
Martin
Grade
High-
Strength
Grade
Extra High-
Strength
Grade
1/8
5/32
3/16
3/16
7/32
7/32

1/4
1/4
1/4
9/32
9/32
5/16

5/16
5/16
3/8
3/8
7/16

1/2
1/2
9/16
9/16
5/8

5/8
3/4
7/8
1
1

1 1/8
1 1/4
3.18
3.97
4.76
4.76
5.56
5.56

6.35
6.35
6.35
7.14
7.14
7.94

7.94
7.94
9.52
9.52
11.11

12.70
12.70
14.29
14.29
15.88

15.88
19.05
22.22
25.40
25.40

28.58
31.75
7
7
7
7
3
7

3
3
7
3
7
3

7
7
3
7
7

7
19
7
19
7

19
19
19
19
37

37
37
0.041
0.052
0.062
0.065
0.104
0.072

0.120
0.120
0.080
0.130
0.093
0.145

0.104
0.109
0.165
0.120
0.145

0.165
0.100
0.188
0.113
0.207

0.125
0.150
0.177
0.200
0.143

0.161
0.179
1.04
1.32
1.57
1.65
2.64
1.83

3.05
3.05
2.03
3.30
2.36
3.68

2.64
2.77
4.19
3.05
3.68

4.19
2.54
4.78
2.87
5.26

3.18
3.81
4.50
5.08
3.63

4.09
4.55



























1
1
2
2

2
3
32
51
73
80
88
98

117
117
121
137
164
171

205
225
220
273
399

517
504
671
637
813

796
155
581
073
057

691
248
48
76
109
119
131
146

174
174
180
204
244
255

305
335
328
407
595

770
751
1000
949
1211

1186
1721
2356
3089
3065

4010
4840


1

1
1

1

1
2
2
2

3

3
4
5

7
7
9
9
11

11
16
21
28
28

36
44
540
870
150

400
540

860

900
080
570
490

200

330
250
700

400
620
600
640
600

000
000
900
700
300

000
600
2.402
3.870
5.115

6.228
6.850

8.274

8.452
9.252
11.432
11.076

14.234

14.813
18.905
25.355

32.917
33.895
42.703
42.881
51.599

48.930
71.172
97.416
127.664
125.885

160.136
198.391

1
1

2
2

3

3
3
4
4

5

5
6
9

12
12
15
16
19

18
26
35
47
46

58
73
910
470
900

340
560

040

150
380
250
090

350

560
950
350

100
700
700
100
100

100
200
900
000
200

900
000
4.048
6.539
8.452

10.409
11.387

13.523

14.012
15.035
18.905
18.193

23.798

24.732
30.915
41.591

53.823
56.492
69.837
71.616
84.961

80.513
116.543
159.691
209.066
205.508

262.000
324.720
1
2
2

3
3

4

4
5
6
6

8

8
10
14

18
19
24
24
29

28
40
55
73
71

91
113
330
140
850

500
850

730

750
260
400
350

000

360
800
500

800
100
500
100
600

100
800
800
200
900

600
600
5.916
9.519
12.677

15.569
17.126

21.040

21.129
23.398
28.469
28.246

35.586

37.187
48.040
64.499

83.627
84.961
108.981
107.202
131.667

124.995
181.487
248.211
325.610
319.827

407.457
505.318
1
2
3

4
5

6

6
7
8
9

11

11
15
20

26
26
35
33
42

40
58
79
104
102

130
162
830
940
990

900
400

740

650
500
950
100

200

800
400
800

900
700
000
700
400

200
300
700
500
700

800
200
8.140
13.078
17.748

21.796
24.020

29.981

29.581
33.362
39.812
40.479

49.820

52.489
68.503
92.523

119.657
118.768
155.688
149.905
188.605

178.819
259.331
354.523
464.839
456.832

581.827
721.502
■
ASTM B498 Standard
Tensile Requirements
Specified
Diameter, in.
Stress at 1 % Extension, min, Kpsi
Ultimate Tensile Strength, min, Kps
Elongation in 10 in., min, %
Class
A
Class
C
Class
A
Class
C
Class
A
Class
C
0.0500 to 0.0899,
incl
190
170
210
190
3.0
3.0
0.0900 to 0.1199,
inc
185
165
205
185
3.5
3.0
0.1200 to 0.1399,
incl
180
160
205
185
4.0
3.0
0.1400 to 0.1900,
incl
170
155
200
180
4.0
4.0
Zinc Coating
Specified Diameter of Coated
Wire, in.
Area Density of Coating, min, of
Uncoated Wire Surface, oz/ft 2
Class A
Class C
0.0500 to 0.0599, incl
0.60
1.80
0.0600 to 0.0749, incl
0.65
1.95
0.0750 to 0.0899, incl
0.70
2.10
0.0900 to 0.1039, incl
0.75
2.25
0.1040 to 0.1199, incl
0.80
2.40
0.1200 to 0.1399, incl
0.85
2.55
0.1400 to 0.1799, incl
0.90
2.70
0.1800 to 0.1900, incl
1.00
3.00
■
ASTM A856/A856M
Wire Diameter,in[mm]
Soft,ksi[MPa]
Medium,ksi[MPa]
Hard,ksi[MPa]
0.035 to under 0.080
0.20 to under 2.00
75
515
70 to 100
485 to 690
90 to 120
820 to 825
0.080 to under 0.106
2.00 to under 2.50
75
515
70 to 95
485 to 655
85 to 115
585 to 795
0.106 to 0.176
2.50 to under 4.70,incl
70
485
65 to 90
450 to 620
80 to 110
550 to 760
Over 0.176
[4.70]
70
485
60 to 85
415 to 585
75 to 105
515 to 725
■
ASTM B802
Specified Diameter,in.
Stress at1% Extension,min,Ksi
Ultimate Tensile Strength,min,Ksi
Elongation in 10 in.,min,%
Class A Class C
Class A Class C
Class A Class C
0.0500 to 0.0899, incl
190 170
210 190
3.0 3.0
0.0900 to 0.1199, incl
185 165
205 185
3.5 3.0
0.1200 to 0.1399, incl
180 160
205 185
4.0 3.0
0.1400 to 0.1900, incl
170 155
200 180
4.0 4.0
■
ASTM B803
| | | | |
| --- | --- | --- | --- |
| Specified Diameter in. | Stress at 1% Extension,min ksi | Ultimate Tensile Strength,min ksi | Elongation in 10 in.,min % |
| 0.0500 to 0.0899,incl | 210 | 235 | 3 |
| 0.0900 to 0.1199,incl | 205 | 230 | 3 |
| 0.1200 to 0.1399,incl | 200 | 225 | 3.5 |
| 0.1400 to 0.1900,incl | 195 | 220 | 3.5 |
■
ASTM B958
Extra-High-Strength Tensile Requirements
| | | | |
| --- | --- | --- | --- |
| Specified Diameter in. | Stress at 1% Extension,min kpsi | Ultimate Tensile Strength,min kpsi | Elongation in 10 in.,min % |
| 0.0500 to 0.0899,incl | 225 | 265 | 3 |
| 0.0900 to 0.1199,incl | 220 | 260 | 3 |
| 0.1200 to 0.1399,incl | 215 | 255 | 3.5 |
| 0.1400 to 0.1900,incl | 210 | 250 | 3.5 |
Extra-High-Strength Tensile Requirements
| | | | |
| --- | --- | --- | --- |
| Specified Diameter in. | Stress at 1% Extension,min kpsi | Ultimate Tensile Strength,min kpsi | Elongation in 10 in.,min % |
| 0.0500 to 0.0899,incl | 230 | 285 | 3 |
| 0.0900 to 0.1199,incl | 225 | 275 | 3 |
| 0.1200 to 0.1399,incl | 220 | 270 | 3.5 |
| 0.1400 to 0.1900,incl | 215 | 265 | 3.5 |
Email: 623227522@qq.com
Tel: +86-18637911633
Fax: 0379-67522688