Your position :
Home
>
Products Center
>
Products Introduction
>
Power Cable
Power Cable
Power Cable :

Concentric Cable
Nominal Voltage: 0.6/1kv
Certificate: ISO 9001
Supply Ability: 5000km/Month
Packaging Details: Wood Drum.


Send message

ht@htcable.cn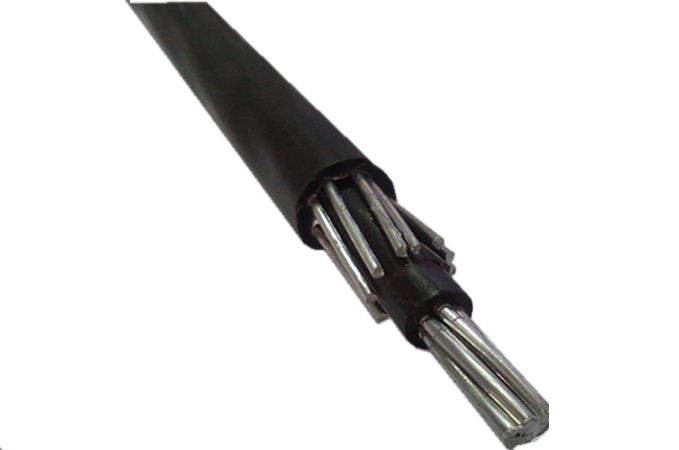 ■Application
For internal space, in cable channels and free.
In power stations, in industrial units and in control equipments, if any mechanical protection isn't ordered.
■Structure
Conductor: Solid or stranded copper or aluminum / 8000 alloy conductor.
Insulation: XLPE, PVC, PE.
Neutral conductor: Coverage 100% and non-100% coverage.
External coverage:Weather resistant material, XLPE, PVC, PE.
■Property
Excellent resistance to oil , water, solvents, corrosives, sunlight, aging, cuts, tears and abrasions. Resistant to most oils and chemicals, good cut, tear and abrasion resistance. MP-GC is suitable for all horizontal mine power distribution, messenger assisted high line transmission and direct burial in wet or dry locations requiring MSHA flame and/or UL approval listings. Jacket will have permanent marking via indent printed legend.
■Download

■IECAS-94-649 CSA C68.3
ASTM 600/1000v
Core
AWG
Structure Size (mm)




Copper cable (kg/km)




Conductor
Insulation
Concentric conductor
Outer sheath
Single wire
XLPE
Single wire
UV-PVC
No.




Dia.




Thick
No.

Dia.




Thick
Dia.




1
16
7
0.49
1.14
39
0.321
1.14
6.82
81.46
1
10
7
0.98
1.14
34
0.511
1.14
8.67
172.04
1
8
7
1.23
1.14
25
0.643
1.14
9.68
221.58
1
6
7
1.55
1.14
25
0.813
1.14
10.98
160.50
1
4
7
1.96
1.14
27
1.020
1.14
12.62
509.26
IEC 60502-1 IEC 60228 600/1000v
Size (mm2)

Structure Size mm
Copper cable (kg/km)

Concuctor
Insulation
Concentric conductor
Outer sheath
Single wire
Dia.

PVC
Single wire
UV-PVC
No.

Dia.

Thick
No.

Dia.

Thick
Dia.

(kg/km)

10
7
1.35
4.05
1.55
20
0.85
1.4
11.79
301.55
16
7
1.7
5.1
1.55
32
0.85
1.4
12.84
431.7
25
7
2.14
6.42
1.6
29
1.13
1.5
15.02
647.46

16
7
1.7
5.1
1.55
26
1.13
1.4
13.42
244.16
25
7
2.14
6.42
1.6
29
1.13
1.5
15.02
307.3
35
19
1.53
7.65
1.65
27
1.35
1.6
16.99
390.15
Email: 623227522@qq.com
Tel: +86-18637911633
Fax: 0379-67522688