Your position :
Home
>
Products Center
>
Products Introduction
>
Electric Wire & Cable
Electric Wire & Cable
Electric Wire & Cable :

Control Cable
Nominal Voltage:450/750v
Certificate: ISO 9001
Supply Ability: 3000km/Month
Packaging Details: Wood Drum, Coil.


Send message

ht@htcable.cn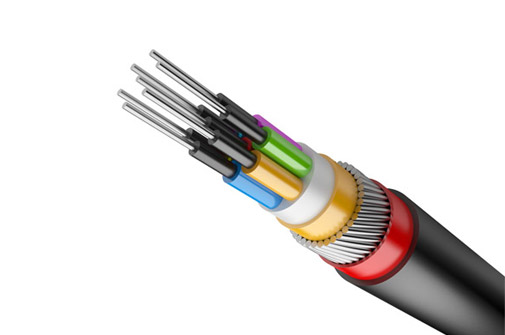 ■Application
It is used mainly for controlling, monitoring interlock circuits and protecting the circuits, responsible for transmitting controls and signals and widely applicable in petrochemical engineering, urban rail transit and data communications, etc. The control cable is able to safeguard the power supply and production system operation, whose role even outweighs that of the power cable trunk. In recent years in view of the rigid control of primary and secondary disasters after the fire in the field of industrial and civil equipment, we have developed different control cables that are fireproof, low-smoke, low-halogen and flame retardant.
■Structure
The control cable mainly consists of several multicore Solid or flexible insulated wires(flexible control cable), with weaving copper wires surrounded or shield, screen and PVC sheath.
■Property
PVC insulated PVC sheathed control cable is used to connect electronic equipment. It applies to controlling, monitoring and protective system with A.C. rated voltage Uo/U up to and including 450/750 volts.
The main features of the flame retardant PVC controlled cable is difficult to catch on fire or that the continuous burning of cables is very limited when it is on fire. It applies to the places with special demands of flame retardant property.
Fireproof cable can operate normally for some time when it is burning except that it can transmit electrical power under normal condition. It is used in the places necessary to resist fire.
The feature of low-smoke halogen free flame retardant electric wire(cable) is also very low smoke emission and harmless(low toxic and low corrosive) besides the property of flame retardant, it is applied to the places with a special demands of flame retardancy, the density of smoke emission and toxic index if the cable is burnt, such as subway, tunnel, nuclear power station, etc.
■Standard
Products can be manufactures according to IEC standard,ASTM standard,BS standard, DIN and other standard and customizable cable.
■Download

CONTROL CABLE CU/PVC/PVC 450/750V 0.6/1KV BY IEC 60227
Cross Section
(mm2)

Conductor Construction
(No/mm)

Insulation Thickness
(mm)
450/750V&0.6/1KV
Sheath Thickness
(mm)
450/750V&0.6/1KV
Outer Dia.Approx.
(mm)
450/750V&0.6/0KV
Weight Approx
(Kg/Km)
450/750V&0.6/0KV
2×0.75
1/0.97
0.6/0.8
1.2/1.8
7.3/9.3
60/94
2×0.75
7/0.37
0.6/0.8
1.2/1.8
7.6/9.6
63/98
2×1
1/1.13
0.6/0.8
1.2/1.8
7.7/9.7
68/103
2×1
7/0.43
0.6/0.8
1.2/1.8
8.0/10
71/108
2×1.5
1/1.38
0.7/0.8
1.2/1.8
8.6/10.2
87/119
2×1.5
7/0.52
0.7/0.8
1.2/1.8
8.9/10.5
94/124
2×2.5
1/1.78
0.7/0.8
1.2/1.8
9.8/11
120/148
2×2.5
7/0.68
0.7/0.8
1.2/1.8
10.3/11.5
127/157
2×4
1/2.25
0.8/1
1.2/1.8
10.7/12.7
158/205
2×4
7/0.85
0.8/1
1.2/1.8
11.3/13.3
166/215
2×6
1/2.76
0.8/1
1.2/1.8
11.7/13.7
207/258
2×6
7/1.04
0.8/1
1.2/1.8
12.4/14.4
216/269
2×10
7/1.35
1.0/1.0
1.2/1.8
15.7/16.3
353/374
3×0.75
1/0.97
0.6/0.8
1.2/1.8
7.7/9.7
72/109
3×0.75
7/0.37
0.6/0.8
1.2/1.8
8.0/10
76/114
3×1
1/1.13
0.6/0.8
1.2/1.8
8/10.1
83/122
3×1
7/0.43
0.6/0.8
1.2/1.8
8.4/10.4
87/127
3×1.5
1/1.38
0.7/0.8
1.2/1.8
9/10.6
109/143
3×1.5
7/0.52
0.7/0.8
1.2/1.8
9.4/11
113/149
3×2.5
1/1.78
0.8/0.8
1.2/1.8
10.3/11.5
153/183
3×2.5
7/0.68
0.8/0.8
1.2/1.8
10.8/12
162/193
3×4
1/2.25
0.8/1
1.2/1.8
11.3/13.4
206/259
3×4
7/0.85
0.8/1
1.2/1.8
11.9/14
215/270
3×6
1/2.76
0.8/1
1.2/1.8
13/14.5
292/332
3×6
7/1.04
0.8/1
1.2/1.8
13.8/15.2
302/344
3×10
7/1.35
1.0/1.0
1.2/1.8
16.6/17.2
467/490
4×0.75
1/0.97
0.6/0.8
1.2/1.8
8.2/10.4
87/128
4×0.75
7/0.37
0.6/0.8
1.2/1.8
8.6/10.7
91/134
4×1
1/1.13
0.6/0.8
1.2/1.8
8.6/10.8
101/144
4×1
7/0.43
0.6/0.8
1.2/1.8
9/11.2
105/151
4×1.5
1/1.38
0.7/0.8
1.2/1.8
9.7/11.4
134/171
4×1.5
7/0.52
0.7/0.8
1.2/1.8
10.1/11.8
139/178
4×2.5
1/1.78
0.8/0.8
1.2/1.8
11.2/12.4
191/223
4×2.5
7/0.68
0.8/0.8
1.2/1.8
11.8/13
201/235
4×4
1/2.25
0.8/1
1.5/1.8
12.9/14.5
277/320
4×4
7/0.85
0.8/1
1.5/1.8
13.6/15.2
288/333
4×6
1/2.76
0.8/1
1.5/1.8
14.1/15.7
368/415
4×6
7/1.04
1.0/1.0
1.5/1.8
15/16.6
380/429
4×10
7/1.35
1.0/1.0
1.5/1.8
18.2/18.8
594/619
5×0.75
1/0.97
0.6/0.8
1.2/1.8
8.9/11.1
102/149
5×0.75
7/0.37
0.6/0.8
1.2/1.8
9.2/11.5
107/156
5×1
1/1.13
0.6/0.8
1.2/1.8
9.3/11.6
119/168
5×1
7/0.43
0.6/0.8
1.2/1.8
9.7/12
125/176
5×1.5
1/1.38
0.7/0.8
1.2/1.8
10.5/12.2
159/201
5×1.5
7/0.52
0.7/0.8
1.2/1.8
11/12.7
165/209
5×2.5
1/1.78
0.8/0.8
1.5/1.8
12.7/13.3
247/264
5×2.5
7/0.68
0.8/0.8
1.5/1.8
13.4/14
260/279
5×4
1/2.25
0.8/1
1.5/1.8
14/15.7
334/383
5×4
7/0.85
0.8/1
1.5/1.8
14.8/16.5
347/399
5×6
1/2.76
0.8/1
1.5/1.8
15.4/17.1
447/500
5×6
7/1.04
0.8/1
1.5/1.8
16.3/18
461/518
5×10
7/1.35
1.0/1.0
1.7/1.8
20.3/20.5
743/752
6×0.75
1/0.97
0.6/0.8
1.2/1.8
9.5/11.9
115/166
6×0.75
7/0.37
0.6/0.8
1.2/1.8
9.9/12.3
120/174
6×1
1/1.13
0.6/0.8
1.2/1.8
10/12.4
135/188
6×1
7/0.43
0.6/0.8
1.2/1.8
10.5/12.9
141/197
6×1.5
1/1.38
0.7/0.8
1.2/1.8
11.3/13.1
181/227
6×1.5
7/0.52
0.7/0.8
1.2/1.8
11.9/13.7
188/236
6×2.5
1/1.78
0.8/0.8
1.5/1.8
13.7/14.3
282/301
6×2.5
7/0.68
0.8/0.8
1.5/1.8
14.5/15.1
296/317
6×4
1/2.25
0.8/1
1.5/1.8
15.2/17
384/438
6×4
7/0.85
0.8/1
1.5/1.8
16.1/17.9
397/455
6×6
1/2.76
0.8/1
1.5/1.8
16.7/18.5
527/589
6×6
7/1.04
0.8/1
1.5/1.8
17.8/19.6
544/610
6×10
7/1.35
1.0/1.0
1.7/1.8
22.2/22.4
879/889
7×0.75
1/0.97
0.6/0.8
1.2/1.8
9.5/1.9
123/176
7×0.75
7/0.37
0.6/0.8
1.2/1.8
9.9/12.3
129/184
7×1
1/1.13
0.6/0.8
1.2/1.8
10/12.4
146/200
7×1
7/0.43
0.6/0.8
1.2/1.8
10.5/12.9
152/209
7×1.5
1/1.38
0.7/0.8
1.2/1.8
11.3/13.1
198/244
7×1.5
7/0.52
0.7/0.8
1.2/1.8
11.9/13.7
204/253
7×2.5
1/1.78
0.8/0.8
1.2/1.8
13.7/14.3
308/327
7×2.5
7/0.68
0.8/0.8
1.2/1.8
14.5/15.1
323/343
7×4
1/2.25
0.8/1
1.5/1.8
15.2/17
423/480
7×4
7/0.85
0.8/1
1.5/1.8
16.1/17.9
437/497
7×6
1/2.76
0.8/1
1.5/1.8
16.7/18.5
585/649
7×6
7/1.04
0.8/1
1.5/1.8
17.8/19.6
602/669
7×10
7/1.35
1.0/1.0
1.7/1.8
22.2/22.4
975/985
8×0.75
1/0.97
0.6/0.8
1.2/1.8
10.2/12.7
140/198
8×0.75
7/0.37
0.6/0.8
1.2/1.8
10.6/13.1
147/208
8×1
1/1.13
0.6/0.8
1.2/1.8
10.713.2
166/227
8×1
7/0.43
0.6/0.8
1.2/1.8
11.2/13.7
174/237
8×1.5
1/1.38
0.7/0.8
1.2/1.8
12.8/14
243/277
8×1.5
7/0.52
0.7/0.8
1.2/1.8
13.4/14.6
251/287
8×2.5
1/1.78
0.8/0.8
1.5/1.8
14.8/15.4
352/372
8×2.5
7/0.68
0.8/.08
1.5/1.8
15.6/16.2
370/392
8×4
1/2.25
0.8/1
1.5/1.8
16.3/18.2
485/549
8×4
7/0.85
0.8/1
1.5/1.8
17.3/19.2
502/569
8×6
1/2.76
0.8/1
1.7/1.8
18.4/19.9
675/728
8×6
7/1.04
0.8/1
1.7/1.8
19.6/21.1
693/750
8×10
7/1.35
1.0/1.0
1.7/1.8
24/24.2
1097/1108
10×0.75
1/0.97
0.6/0.8
1.2/1.8
11.7/14.5
172/241
10×0.75
7/0.37
0.6/0.8
1.2/1.8
12.2/15
181/253
10×1
1/1.13
0.6/0.8
1.5/1.8
12.9/15.1
221/277
10×1
7/0.43
0.6/0.8
1.5/1.8
13.6/15.8
232/290
10×1.5
1/1.38
0.7/0.8
1.5/1.8
14.7/16.1
299/340
10×1.5
7/0.52
0.7/0.8
1.5/1.8
15.4/16.8
309/352
10×2.5
1/1.78
0.8/0.8
1.5/1.8
17.1/17.7
435/459
10×2.5
7/0.68
0.8/0.8
1.5/1.8
18.2/18.8
458/483
10×4
1/2.25
0.8/1
1.7/1.8
19.4/21.2
619/680
10×4
7/0.85
0.8/1
1.7/1.8
20.6/22.4
641/705
10×6
1/2.76
0.8/1
1.7/1.8
21.4/23.2
837/904
10×6
7/1.04
0.8/1
1.7/1.8
22.9/24.7
861/931
10×10
7/1.35
1.0/1.0
1.7/1.8
28.2/28.6
1366/1391
12×0.75
1/0.97
0.6/0.8
1.5/1.8
12.6/14.9
212/270
12×0.75
7/0.37
0.6/0.8
1.5/1.8
13.2/15.5
222/283
12×1
1/1.13
0.6/0.8
1.5/1.8
13.3/15.5
250/311
12×1
7/0.43
0.6/0.8
1.5/1.8
13.9/16.2
262/326
12×1.5
1/1.38
0.7/0.8
1.5/1.8
15.1/16.6
341/385
12×1.5
7/0.52
0.7/0.8
1.5/1.8
15.9/17.3
352/389
12×2.5
1/1.78
0.8/0.8
1.5/1.8
17.6/18.2
500/525
12×2.5
7/0.68
0.8/0.8
1.7/1.8
19.1/19.3
543/552
12×4
1/2.25
0.8/1
1.7/1.8
20/21.9
715/784
12×4
7/0.85
0.8/1
1.7/1.8
21.2/23.1
739/811
12×6
1/2.76
0.8/1
1.7/1.8
22.1/24
973/1048
12×6
7/1.04
0.8/1
1.7/1.8
23.6/25.5
998/1078
14×0.75
1/0.97
0.6/0.8
1.5/1.8
13.2/5.5
238/302
14×0.75
7/0.37
0.6/0.8
1.5/1.8
13.8/16.2
249/316
14×1
1/1.13
0.6/0.8
1.5/1.8
13.9/16.3
282/350
14×1
7/0.43
0.6/0.8
1.5/1.8
14.6/17
296/366
14×1.5
1/1.38
0.7/0.8
1.5/1.8
15.9/17.4
386/434
14×1.5
7/0.52
0.7/0.8
1.5/1.8
16.7/18.1
399/450
14×2.5
1/1.78
0.8/0.8
1.5/1.8
18.5/19.1
571/596
14×2.5
7/0.68
0.8/0.8
1.5/1.8
19.7/20.3
600/627
14×4
1/2.25
0.8/1
1.7/1.8
21/23
818/895
14×4
7/0.85
0.8/1
1.7/1.8
22.3/24.3
844/926
14×6
1/2.76
0.8/1
1.7/1.8
23.2/25.2
1117/1202
14×6
7/1.04
0.8/1
1.7/1.8
24.8/26.8
1145/1236
16×0.75
1/0.97
0.6/0.8
1.5/1.8
13.8/16.3
265/335
16×0.75
7/0.37
0.6/0.8
1.5/1.8
14.5/16.9
278/351
16×1
1/1.13
0.6/0.8
1.5/1.8
14.6/17
315/389
16×1
7/0.43
0.6/0.8
1.5/1.8
15.3/17.8
330/408
16×1.5
1/1.38
0.7/0.8
1.5/1.8
16.7/18.2
433/486
16×1.5
7/0.52
0.7/0.8
1.5/1.8
17.5/19.1
448/503
16×2.5
1/1.78
0.8/0.8
1.7/1.8
19.9/20.1
661/670
16×2.5
7/0.68
0.8/0.8
1.7/1.8
21.1/21.3
694/704
19×0.75
1/0.97
0.6/0.8
1.5/1.8
14.5/17.1
298/375
19×0.75
7/0.37
0.6/0.8
1.5/1.8
15.2/17.8
312/393
19×1
1/1.13
0.6/0.8
1.5/1.8
15.3/17.9
357/438
19×1
7/0.43
0.6/0.8
1.5/1.8
16.1/18.7
373/458
19×1.5
1/1.38
0.7/0.8
1.5/1.8
17.5/19.1
493/550
19×1.5
7/0.52
0.7/0.8
1.5/1.8
18.4/20
508/568
19×2.5
1/1.78
0.8/0.8
1.7/1.8
20.9/21.1
754/764
19×2.5
7/0.68
0.8/0.8
1.7/1.8
22.2/22.4
791/801
24×0.75
1/0.97
0.6/0.8
1.5/1.8
16.6/19.6
368/462
24×0.75
7/0.37
0.6/0.8
1.5/1.8
17.5/20.5
386/484
24×1
1/1.13
0.6/0.8
1.5/1.8
17.6/20.6
442/541
24×1
7/0.43
0.6/0.8
1.5/1.8
18.5/21.5
462/566
24×1.5
1/1.38
0.7/0.8
1.7/1.8
20.7/22.1
631/681
24×1.5
7/0.52
0.7/0.8
1.7/1.8
21.8/23.2
651/704
24×2.5
1/1.78
0.8/0.8
1.7/1.8
24.3/24.5
939/950
24×2.5
7/0.68
0.8/0.8
1.7/1.8
25.8/26
986/998
27×0.75
1/0.97
0.6/0.8
1.5/1.8
17/20
403/504
27×0.75
7/0.37
0.6/0.8
1.5/1.8
17.8/20.9
422/528
27×1
1/1.13
0.6/0.8
1.5/1.8
17.9/21
485/592
27×1
7/0.43
0.6/0.8
1.5/1.8
18.9/22
507/619
27×1.5
1/1.38
0.7/0.8
1.7/1.8
21.1/22.5
694/794
27×1.5
7/0.52
0.7/0.8
1.7/1.8
22.2/23.6
716/774
27×2.5
1/1.78
0.8/0.8
1.7/1.8
24.8/25
1038/4050
27×2.5
7/0.68
0.8/0.8
1.7/1.8
26.4/26.6
1089/1101
30×0.75
1/0.97
0.6/0.8
1.5/1.8
17.5/20.7
439/549
30×0.75
7/0.37
0.6/0.8
1.5/1.8
18.4/21.6
461/575
30×1
1/1.13
0.6/0.8
1.7/1.8
18.9/21.7
548/646
30×1
7/0.43
0.6/0.8
1.7/1.8
20/22.7
275/675
30×1.5
1/1.38
0.7/0.8
1.7/1.8
21.8/23.3
760/819
30×1.5
7/0.52
0.7/0.8
1.7/1.8
23/24.5
784/846
30×2.5
1/1.78
0.8/0.8
1.7/1.8
25.7/25.9
1140/1152
30×2.5
7/0.68
0.8/0.8
1.7/1.8
27.3/27.5
1196/1209
37×0.75
1/0.97
0.6/0.8
1.7/1.8
19.2/22.2
542/652
37×0.75
7/0.37
0.6/0.8
1.7/1.8
20.2/23.2
568/684
37×1
1/1.13
0.6/0.8
1.7/1.8
20.3/23.3
654/771
37×1
7/0.43
0.6/0.8
1.7/1.8
21.4/24.4
684/806
37×1.5
1/1.38
0.7/0.8
1.7/1.8
23.5/25.1
913/983
37×1.5
7/0.52
0.7/0.8
1.7/1.8
24.7/26.3
941/1014
37×2.5
1/1.78
0.8/0.8
1.7/1.8
27.7/28.1
1378/1403
37×2.5
7/0.68
0.8/0.8
1.7/1.8
29.5/29.9
1445/1471
44×0.75
1/0.97
0.6/0.8
1.7/1.8
21.4/24.8
635/770
44×0.75
7/0.37
0.6/0.8
1.7/1.8
22.5/25.9
666/802
44×1
1/1.13
0.6/0.8
1.7/1.8
22.6/26
769/906
44×1
7/0.43
0.6/0.8
1.7/1.8
23.9/27.3
803/947
44×1.5
1/1.38
0.7/0.8
1.7/1.9
26.2/28.2
1075/1168
44×1.5
7/0.52
0.7/0.8
1.7/1.9
27.7/29.7
1108/1207
44×2.5
1/1.78
0.8/0.8
2.0/2.0
31.6/31.6
1669/1669
44×2.5
7/0.68
0.8/0.8
2.0/2.0
33.7/33.7
1750/1750
48×0.75
1/0.97
0.6/0.8
1.7/1.8
21.7/25.2
681/820
48×0.75
7/0.37
0.6/0.8
1.7/1.8
22.8/26.3
714/860
48×1
1/1.13
0.6/0.8
1.7/1.8
23/26.5
826/973
48×1
7/0.43
0.6/0.8
Email: 623227522@qq.com
Tel: +86-18637911633
Fax: 0379-67522688